HEADLANDS essay 'MAORI AT THE CENTRE: ON THE MARGINS'
'First published by the Museum of Contemporary Art Ltd, Sydney, Australia in 1992 in Headlands: Thinking though New Zealand Art, exhibition publication page 122' MCA
© Rangihīroa Panoho, 2018-2021. No part of this document (text or imagery) is free to be copied, plagiarised or shared for publication or for uses neither intended nor agreed on by Dr Rangihīroa Panoho without his express permission. The opinions expressed are the authour's and not those of former employers or industry colleagues. Details for writing to the author are as follows: blueskypanoho@icloud.com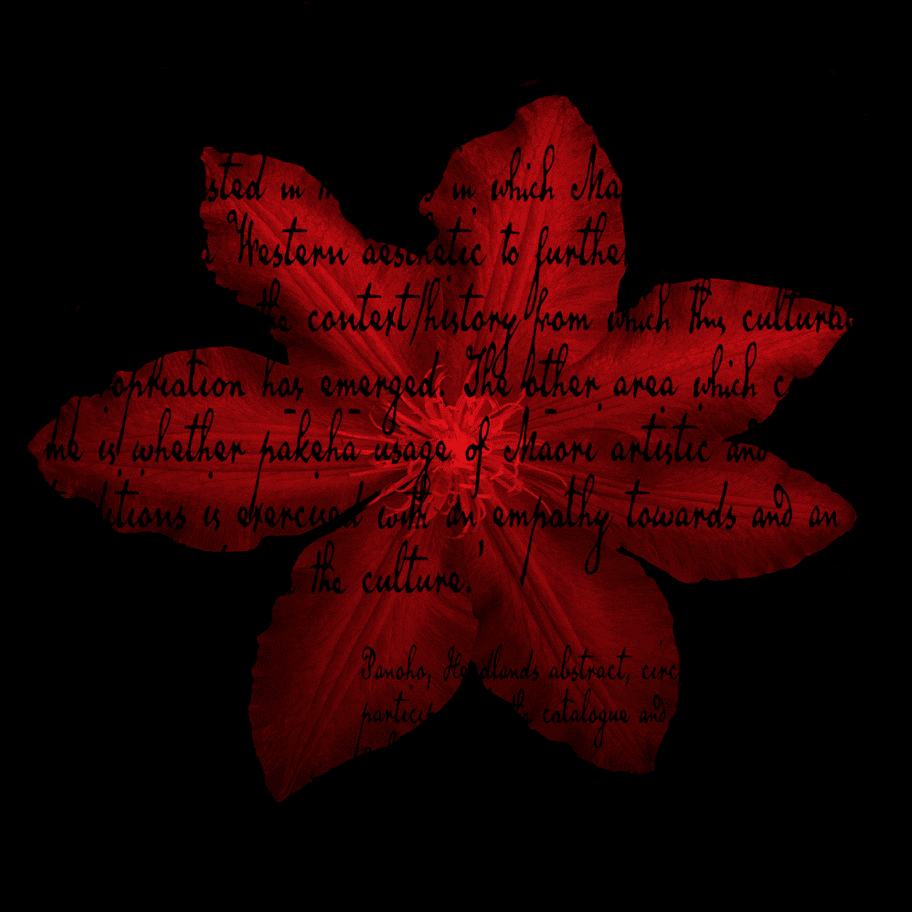 Monsieur l'abbé, I detest what you write, but I would give my life to make it possible for you to continue to write.
Voltaire, letter to M. le Riche, 6 February 1770
Headlands is such an exquisitely uncomfortable exhibition that it may not prove popular. But it should be seen, both for the quality of the works and for the way it reveals a darker but more interesting side to our nearest neighbours.
Joanna Mendelssohn, New Views of NZ, The Bulletin, 21 April 1992: 104
Black music has very often been stolen and co-opted by white people. But there is a complexity to the story of the blues. Early blues records had vanished by the 1950s. They were disposable things on their way to being forgotten completely. And it was a coterie of white collectors who rescued them from oblivion. Now there are problems with the white taste for the authentic, and the patronizing way that some of the old bluesmen were dug up and exhibited as authentic primitives.
Hari Kunzru interview with Sigurjón Birgir Sigurðsson 'Sjón', BOMB, 15 May 2017
White man, hear me! History, as nearly no one seems to know, is not merely something to be read. And it does not refer merely, or even principally, to the past. On the contrary, the great force of history comes from the fact that we carry it within us, are unconsciously controlled by it in many ways, and history is literally present in all that we do. It could scarcely be otherwise, since it is to history that we owe our frames of reference, our identities, and our aspirations. And it is with great pain and terror one begins to realize this. In great pain and terror one begins to assess the history which has placed one where one is and formed one's point of view. In great pain and terror because, therefore, one enters into battle with that historical creation, Oneself, and attempts to recreate oneself according to a principle more humane and more liberating; one begins the attempt to achieve a level of personal maturity and freedom which robs history of its tyrannical power, and also changes history. But, obviously, I am speaking as an historical creation which has had bitterly to contest its history, to wrestle with it, and finally accept it in order to bring myself out of it.' 


 James Baldwin, 'White Man's Guilt', Ebony, August 1965
Headlands aimed to present an overview of New Zealand art which opened up ways of thinking, extended knowledge, and shifted this knowledge into new possibilities of awareness. By building on pre-existing notions of the culture and art of New Zealand, this exhibition reflected and reconsidered those judgements, presenting new ideas, and re-presenting the familiar in a new context. 
Museum of Contemporary Art statement, MCA, Sydney web site, accessed 20 December 2017
I have been thinking through Baldwin's comments. With the past everpresent, musing over HEADLANDS, its many responses, over the decades, means contesting less helpful frames of history many critics have sought to impose and reiterate but seldom to revise. American writer Susan Sontag once confided, 'Reading criticism clogs conduits through which one gets new ideas: cultural cholesterol.' For me various reactions to, not so much my 1992 essay ('Maori at the Centre, On the Margins…' for HEADLANDS, MCA, Sydney) but rather to, its authorship, constitute ongoing cultural constriction. Too much has been written, is still being written about me rather than the eleven paragraphs (of a more broadly positioned essay) I penned.
'Reading criticism clogs conduits through which one gets new ideas: cultural cholesterol.' 

Susan Sontag diary 1964
It would be difficult, unnecessary even, to fractionally respond to these critiques when references to arguments in my HEADLANDS essay have become something of a diversion. Like 'true north' its' position exists in that direction over there: like the angle that one might point one's house to capture the sun. Immediately after my PhD examination, 2003 novelist Witi Ihimaera (part of the examination panel) breezily described this compass point as a pragmatic reference. The essay he said was one of his points of bearing, out there, on the periphery. For me the edginess of Ihimaera's remark has deeper resonance. 'Maori at the Centre…' has been impaled, muted and neutered. It doesn't argue back. It mostly offers up a couple of oft-quoted phrases obediently receiving endless re-inscription. If anyone has difficulty understanding this controversial treatment ask the text – it saw it all: monologues not discussions, soliloquy not dialogue and silence from, not debate with, the protagonists.
DEBATE: 'A formal discussion on a particular matter in a public meeting...in which opposing arguments are put forward...' Oxford Dictionary
So after a quarter of a century…
…other than four interventions, of being forced to listen to others' curatorial criticism (i.e. the selection of what to celebrate) and to others' editorial criticism (repeated assertions), a few things beg clarification. In a 2017 catalogue on Gordon Walters (one of the artists referenced in my 1992 essay) contributing authors, curator Amy Hammonds and architectural historian Deidre Brown, make some authoritative claims. Hammonds works for DPAG, the custodian of the Gordon Walters collection. As with Sue Crockford, the late Francis Pound's partner, and many other individuals and institutions, both dealing in or collecting the art and offering commentary, Hammonds has enormous vested interest in championing the career of this artist. She claims, 'It was in the wake of the survey exhibition [i.e. its commercial and professional success] that negative responses to Walters' use of Māori subject matter began to appear'.
Firstly, I think New Zealanders involved in, or interested in the arts, would benefit from the concept that disagreement with an idea neither means a negative position has been advanced nor that disrespect to a senior artist has been enacted. Much of my lifelong specialist Māori involvement with the appropriation issue shares common ground with those promoting Walters' work and research. I possess a sincere desire to clarify the process of cross cultural dialogue. However, I am also dedicated to investigating the consequences of any philosophical position (i.e. the determinedly formalist position) that undermines toi tāhuhu: the visual legacy and heritage of an indigenous people.
Secondly, Hammond's timeline of objections, surfacing in 1986, doesn't work for me. My first encounter with Walters was during Dr Michael Dunn's survey show at AAG in 1983. I later wrote a student essay on appropriation submitted in 1985 in Dunn's stage III paper on New Zealand Art. Seeking potential employment I sent it on to Luit Bieringa, Director, National Art Gallery to indicate general research interests.
My only brief exchange with Gordon Walters took place during an Auckland Gallery Associates' lunchtime lecture introduced by Dunn and generously shared by the artist himself  7 April 1983. Diverse questions from audience were fielded by Walters. I participated. I asked him about his koru paintings. Further, the historical determinism present in Hammonds' assumptions, in my case at least, is misguided. She believes Walters',
...rising critical status, and the trophy position that his major koru paintings were beginning to assume, made him more of a target. His commercial success further raised the stakes for those who saw his work as an exploitative appropriation.
For me, as a student, Walters was no more a target nor a trophy for the appropriation controversy than I was a wealthy investor with an art portfolio. Actually, when I enquired of Walters I was a shy 20 year old art history student.  I overcame my embarrassment because I genuinely felt uncomfortable about his formalist borrowing. He was a shy older man who didn't understand the question. The exchange didn't work. I remember him looking over at Dunn for assistance and the session moved on. I didn't though. The issue was not simply that my enquiry wasn't addressed or even that I didn't have the right question. Rather, something did not feel right.
Despite growing unease there was nothing 'outsiderish' about my ongoing exploration of Walters's appropriative act experienced in the 1983 show. My research was  encouraged. Walters was Dunn's PhD thesis topic and all sorts of investigations were being undertaken in the Auckland art history department. By this I mean I was encouraged and later supervised as a theses candidate under Dunn (MA) and the ethnologist Dr Roger Neich (PhD) and Alan Wright along with some later guidance as a curator and as an academic. This directed specialist research increasingly involved the refusal of an assimilative voice or even of a post-colonial position. Instead I began looking at ties with wider colonising behaviour in New Zealand. The shift both precedes and follows HEADLANDS in a fairly clear trajectory. The research never involved a singular focus on Gordon Walters.
My first published work (supported by Ron Brownson, AAG) in 1985 was a short article on Ian McMillan's Plank Paintings (pākehā artist inspired by meetinghouse interiors on the East Coast) for PERSPECTA, AGNSW, Sydney (a commission organised by Cheryl Sotheran). In 1988 and in 1989 I curated two versions of Culture/Response, Sarjeant Gallery featuring many different pākehā/papa'a artists (including Walters) from the permanent collection utilising Māori/Pacific motifs and narratives (leaflet and later small catalogue).
In 1988 after completing an MA thesis on Paratene Matchitt I wrote a couple of Art New Zealand articles. One essay promoted Matchitt's work critiquing the classicism of Te Māori and a Māori art perpetually driven by notions of authenticity. In December 1990 I wrote for ANTIC on the colonising gaze of photographer Laurence Aberhart. From 1992 to 1994 I ran panels, for the School of Design, Wellington involving key Māori, Pacific and pākehā voices that explored identity and appropriation within the frameworks of local indigenous cultural paradigms. And in 2001 I submitted a doctoral thesis weaving together many of these earlier streams of thought into a new Māori art history.
The HEADLANDS essay is connected with all of these projects and initially MCA was interested in incorporating both text and curatorial design components in their catalogue. In December 1989, prior to their commissioning letter, the MCA ambitiously encouraged  preparation in two areas: an essay on cross cultural dialogue and a visual re-construction of my curatorial work involving Māori. By March 1991 (commissioning letter) the curatorium had settled on more singular focus on the essay. All people involved in the HEADLANDS project, including some of my writings' most vigorous critics – Francis Pound – heard the central arguments presented and knew them 2 ½ years prior to publication.
This lengthy build-up to the opening of HEADLANDS was time enough for any fears, doubts and concerns to be exhaustively talked through and at least clarified if that was ever an interest. All contributing writers at the workshop (Friend's Lounge of the AAG) on 3 September 1989 had opportunity to share their text. Mine was a 1 ½ page typed summary. The abstract laid out my intentions. Its central argument, evident in the final text, is readable even at an earlier stage. Not one single person at the initial planning meeting, nor any subsequent meeting prior to the HEADLANDS opening, protested my abstract. Editor Mary Barr was the only person that ever suggested to me directly there might be an adverse reaction. She asked me if I wanted to continue to have the Walters material in the essay and I said yes. She asked me to shift my section on Walters to the back of my essay. I complied.
The MCA and its curatorium got what I said I was going to deliver. All of them were familiar with the piece I was submitting.  Further, later in my teaching career, when I worked alongside many of the most virulent critics of the essay, not one of them ever approached me directly to discuss differences in viewpoint or to clarify what it was I actually thought.
So in relation to the claims of Hammonds and of Brown regarding critical dialogue emerging out of HEADLANDS I never experienced any. No interaction whatsoever. What I do recall are the four occasions, over the last 25 years, where forced intervention was required. In 1994, with legal assistance, I took Radio New Zealand to the Broadcasting Tribunal and successfully secured an apology for their misquoting my essay and misrepresenting my views (as they related to my HEADLANDS essay on 15 July 1993) to the public. In 2005 I successfully petitioned the Editor of the New Zealand Listener to acknowledge my response to misquotation of 'Maori at the Centre' by their arts reviewer Andrew Paul Wood in a September issue. This reportage by both broadcaster and arts columnist suggested neither, at that stage, had actually read and therefore seriously considered the original document. They were referencing or placating others. In late 2016 I made the private demands of an Elam School of Fine Arts PhD student Charlotte Andrew, seeking immediate views on Walters, Schoon and appropriation through Messenger, public on Facebook. In 2017, in an earlier post ('Future Flowerings', MaC II), I offered a long overdue rebuttal to academic Wystan Curnow's 'Sewing up the Space in Between' which had involved derogatory personal criticism of me and very little serious engagement with 'Maori at the Centre: on the Margins.' I didn't have to go looking for the essay (republished by academic Christina Barton and curator Robert Leonard). The intervention came as a result of Leonard gifting me a copy of Curnow's book while I was working with the City Gallery promoting my own publication MAORI ART in 2016.
Curnow is not alone. For the last 25 years various critics have claimed to refute arguments raised in my essay. Despite extreme verbosity at times – a book, a folly, on one occasion, nearly all suffer the same problems raised in the 1993, 2005, 2016 and in the 2017 interventions. People simply don't read and respectfully engage with the argument offered in the essay. Rather, attacking the author, not the text, appears primary. This punitive response appeases some in New Zealand art circles but it perpetually keeps the wider public in the dark regarding my actual, rather than my purported, views.
...we build a sort of virtual picture of them that consists not so much of what they say but what they have conjured up in our mind. So that if someone who hasn't read a book cites non-existent passages or situations from it, we are ready to believe that they are in the book. 

commentary on Paul Bayard's How to Talk About Books You Haven't Read Umberto Ecco's Chronicles of a Liquid Society, 2016
So for those too easily prompted  in their alignment with others or those struggling with an imaginary protagonist the following two step statement establishing its own conclusive question may be helpful in clarifying a central intention in the HEADLANDS essay:
If the programme of western modernism and global post modernism validates formalist appropriation of motifs and symbols, central to the identity of indigenous cultures, including Māori, how does such a system deal with otherness that refuses to separate the visual from the cultural and spiritual framework to which it belongs?


The historical context (i.e. see Kunzru's description of white authentication of Black American blues) of Gordon Walters's appropriation and the wider Kiwi disinterest in Māori art as art (or even contemporary Māori art as authentic Māori) at that time, is regularly used to justify the brutality of his formalist abstraction. It was naive (mono-cultural 1950s New Zealand or not) for a pākehā artist to brazenly claim severed Māori content, in his koru paintings, as cultural homage. I still view this appropriation with reserve 35 years after Dunn's exhibition and my own brief encounter with the artist. That I, in the early 1990s, would dare take issue with such pilfering seems to have generated a huge storm of defence around it. However, all the verbosity in the world does not change the key problem those supporting Walters's abstraction of the koru, lifted from tribal sites he both visited and documented, possess. Such words, and increasing resources and power apportioned Walters's promotion, does nothing to change the key problem writer/curator Derek Schulz, in two unpublished documents defending my HEADLANDS essay, was to identify in late 1992.
Māori and pākehā cultures, histories and value systems, while they share some commonalities, are markedly different. Those differences, and those histories, have everything to do with how one perceives the issue of appropriation.
Precluding the existence of such diverse sensibility is the kind of 'cultural cholesterol' of which Sontag speaks. It is a position obstructive to the future flow of the arts in this country (see MaC II regarding the stories we tell ourselves). In te ao Māori everything in the ancestral, the physical, the spiritual, the economic and the cultural dimension is inextricably connected. In such a world how could the koru not belong, not be strong, not have value quite apart from its experimentation by a pākehā abstractionist?
It is the interconnectedness of natural and cultural elements in the Māori world, the embalming nature of colonisation and the primacy of a Māori, not simply a pākehā, historical and contemporary paradigm that are key. Despite the clarity of this intention the focus has always been diverted. Its centre seems to be about me personally and how I, and therefore not my argument, do not belong to the arts community or the "team": let's call it club koru…
Prior to 1992 I was labouring under a youthful illusion I was contributing to a New Zealand industry to which I comfortably belonged. I was the recipient of what one Minister of Arts described as an unprecedented collection of support from arts community colleagues (see MaC I). Despite no-one publicly protesting (quite the opposite) any of my research, writing or curating on appropriation prior to HEADLANDS things were to change dramatically early 1992. The Award winning critic for the Bulletin, Australian art historian Joanna Mendelssohn claims 'HEADLANDS gave its viewers hope that the world of ideas cannot be suppressed.' As a writer for the catalogue my experience couldn't have differed more markedly.
No document epitomises unwelcome ideas and not belonging more than a letter sent Bernice Murphy, Chief Curator, MCA by Richard Killeen (one of the participating pākehā artists in HEADLANDS). Circulated in 1992 the artist advised, '…the Curatorium distance itself from Mr Panoho' offering an added assertion that Mr Panoho was, '…letting the home team down'. As if clarifying my right to belong as central (i.e. Australasian arts industry acceptance) Murphy, on receiving Killeen's censorship advice, immediately faxed and phoned me around the time of the HEADLANDS opening (Sydney 1 April 1992). The response copied to me, included Killeen's correspondence, her rebuttal and an open declaration declining compliance.
If, as Killeen seems to suggest, there was a "club" then from what kind of club was I, as the author of the HEADLANDS essay 'Māori…', to be excluded and on whose orders? Further, what rules had I transgressed preventing my belonging to the team? Academic Christina Barton, changing her position in a more recent and thankfully more balanced account, probes the behaviour of a critical contingent (involving Killeen, Pound, Simmons and others) and their attack on myself and to a lesser extent on others,
'Particularly vociferous was the opprobrium heaped upon one of the essayists in the catalogue, the young Māori curator Rangihīroa Panoho, who singled out Walters's use of the koru...While the attacks [i.e. towards me] were couched in the language of propriety, concerning a lack of respect shown to a senior figure especially in the context of an "export' exhibition, they signalled a deeper unrest, a cultural anxiety catalysed by the occasion that is a marker of the volatility of the moment in New Zealand's emergence as a bicultural nation...The sharpness of the attacks on Panoho was underpinned by a wider and more insidious disparagement of the curators for showing respect to the Māori artists in the exhibition whilst supposedly demeaning their pākehā peers...[The] greatest outrage came from a small camp of pākehā artists, academics, curators and collectors, and it circulated not in published form but by fax machine and word of mouth.'

Christina Barton, 'Rethinking Headlands', Afterall, University of Chicago Press, 2015 (39) :108


Some readers may have picked up the irony of this 'deeper unrest and…cultural anxiety'. The critical contingent, Barton outlines, is concerned about the lack of respect apportioned a senior pākehā artist. Alternatively, while I have always acknowledged Walters' importance in both essay and in my curating, I am concerned about the lack of respect being shown a culture. All this opprobrium, sharpness of attacks and outrage couched in the language of propriety is totally at odds with my kaupapa. Here we have Killeen asking Murphy to move me to the edge when my HEADLANDS essay argues centralising indigenous values and kaupapa (i.e. 'Māori at the Centre: on the Margins') in New Zealand art. Even in his footnote (in a broader ranging American Anthropologist article discussed in MaC III) Australian anthropologist Nicholas Thomas commenting on HEADLANDS, can't resist discreetly, perhaps incredulously, surmising what this edgy, 'intense backlash' in New Zealand art circles might mean. Variations of 'peculiar' are employed twice.
PECULIAR: Belonging distinctively or primarily to one person, group, or kind; special or unique: rights peculiar to the rich; a species peculiar to this area.
Panoho's relatively brief discussion prompted a peculiarly intense backlash, that can only be understood in the context of special value placed upon 'international' exposure in New Zealand art circles. Panoho emphasised that Walter's formalism had distanced the koru from its cultural meanings and origins, and this would seem a peculiar point to dispute given that the artist himself had, in a widely quoted statement, declared that a reduction to pure form was intended. Thomas, 'Kiss the Baby Goodbye, Kowhaiwhai and Aesthetics', Critical Inquiry, 1995: footnote 9, 98-99
The choice of phrase Thomas uses intimates a form of belonging – possibly unusual or strange – particular to group dynamics. In this particular case he is clearly referencing the same exclusive camp of pākehā artists, academics, curators and collectors Barton identifies hovering over their fax machines and their caffè lattes and penned petitions to Luit Bieringa. 
Meanwhile other very clear battle lines were being drawn up. In late 1992 it became apparent no public debate except privileged discussion (i.e. amongst the critical contingent and their patrons that Barton mentions) was to be entertained in New Zealand. This censorship was practiced from around the time of the showing of HEADLANDS at the National Art Gallery in Wellington onwards. The editorial stance is evident in two unpublished attempts by curator/writer Derek Schulz offered to key New Zealand periodicals on my behalf. There was a refusal by the editors of Art New Zealand and of Quote/Unquote to publish, late September/early October 1992, (along with a complaint – following rejection – to Creative New Zealand who helped sponsor them). The tough editorial line was accompanied by a very cool reception of HEADLANDS on its return to Aotearoa. It would appear the 'peculiarly intense backlash', identified by both Thomas and Barr, was influential. Other scheduled New Zealand venues for HEADLANDS, outside the Wellington partnership, were sadly cancelled.
My culpability, as judged by the arts community, was impactful in a number of other areas. Māori arts officials, feeling pressure, were carefully re-aligning themselves  and claiming distance not from what I wrote but from how I purportedly had behaved. Arts administrator Garry Nicholas, of Te Waka Toi (Maori and Pacific branch of Creative New Zealand), claimed sensationally in Quote/Unquote that my HEADLANDS essay was just, 'howling at the moon.' "Young angry, junior, flawed, personal, crude, radical" were a few  of the many derogatory terms applied to person and less to text. With the exception of the terms 'young' and 'junior' a strange déjà vu swirls around ongoing generations of rangatahi employing new versions of the same critical slurs.
Anyone bothered with processing decades of this HEADLANDS monologue knows I am sparing the reader voluminous personal attack (alluded to in Schulz's correspondence and a more recent public statement, in the Thomas footnote, in Barton's commentary and in the biographical postscript at the end of this essay). It's a pity neither editor published the original Schulz rebuttals in late 1992. They would have at least helped the Australasian readership  witness the centre of the argument and they may have helped clarify if not avoid the controversy. Twenty five years later the correspondence deserves quotation because its' editing unjustly silenced a genuine attempt at opening up real not imaginary discourse:
Stephen Stratford, Editor,
Quote/Unquote 
23 September 1992

Dear Sir,

I make the following points in response to Keith Stewart's comments on Rangi Panoho in his recent review of the HEADLANDS catalogue...

Panoho has never stated that only Māori artists are allowed to use Māori images. One of the major features of his curatorial work has been the inclusion of European artists in exhibitions of Māori art and his encouragement of the use of Māori imagery by them. The emotive language used in this article suggests that your reviewer and his informants have not read the text which they profess to find so offensive. 

Panoho is polite and considered but unbending in his insistence that Māori cultural imagery cannot be separated from its wairua, a word which defies translation into contemporary English. This is the ineluctable centre of Panoho's argument and the point of conflict with a secular European art world. 

When artists approach a contemporary science the results may be charming but they will always be nonsensical to the scientific "language" they affect to use. Why should they [i.e. artists and the arts community] feel that their use of Māori images is any more coherent to Māori?

DEREK SCHULZ 
William Dart
Editor, ART NEW ZEALAND
4 October 1992

Here is my letter. I will have to wait to see if it is published. Perhaps there is a lot of correspondence on this exhibition:

Laurence Simmon's emotive attack on Rangihīroa Panoho in his review of the Headlands catalogue draws on a selective cast of quotation that misrepresents Panoho's ideas and intentions.

The title – Māori at the Centre on the Margins – gives a clear indication of the scope of Panoho's essay, which is to show that at the end of 150 years of co-habitation, Māori have not moved ostensibly from positions they first took up in approaching European culture. They have always acted independently to take what they thought appropriate and adapted it for their own use. 

In addressing this issue, it is inevitable that Māori commentators, the only authentic guardians of Māoritanga, will address the manner in which European artists have approached Taha Māori. And they have done so, usually with magnanimity and patience.

European art historians have been too slow to return the compliment and the reason is their lack of understanding and entry into the Māori work.

Simmons' comments reveal little knowledge or interest in Māoritanga. What they do reveal however, through his profoundly shallow comment about the "universal and universalising" nature of art discourse, is that this attempt to shore up a Eurocentric view of art history is desperately ill-founded.

He singles out for disapprobation Panoho's comments on Gordon Walters which are short and temperate but unbending in their premise that Māori art forms cannot be separated from the cultural values that inspired them. This is the ineluctable centre of Panoho's argument which insists on maintaining metaphysical differences between the cultures, a difference that European thinking continues to refuse to acknowledge. 

And this arrogance is amply demonstrated in Simmon's crude dismissal of Panoho's text as a radicalism based on binary oppositions. He has failed to recognise his own vulnerability as a spokesman for Deconstruction – an indigestible 1980s radical scepticism which attempted to use language to set the boundaries of human experience.

This is a philosophy...which is itself vulnerable to the viral infection of self-doubt. One voice raised against it is enough to collapse its pretensions and Panoho, in addressing Māori concern over Walters' appropriations effectively introduces that virus into Simmons' writing.

The irony is that Panoho has always maintained the rights of European artists and writers to enter the Māori world providing they seek the appropriate authorisation. That however has never been in the European rule book and it is why the true sources of Māoritanga have been off limits to European entry for so long.

 DEREK SCHULZ
What sense then might one make of this refusal to engage in tangible debate? Art historian Thomas McEvilley's Art and Otherness, Crisis in Cultural Identity, published in 1992 is age appropriate but also continues to be an insightful reading of art communities grimly centred around particular kinds of objects. McEvilley claims the type of alienating behaviour, described by Schulz and others, is not an uncommon tactic of selection and of privileging and of reiterating taste present in visual art cliques. McEvilley, thinking of western modernism, used the term 'community of taste' to describe those determinedly setting out to maintain power through control over dominant narratives and a prevailing aesthetic 'taste' whose terms they dictate. It is in the interests of the controlling group, the Texan art historian claimed, that its values and its interests (what Baldwin describes as impaled history) are posited as eternal. It might be argued that the appropriation being contested at HEADLANDS (and as a result of the controversy and market interest carefully generated out of it) was a particular kind of abstraction that expectantly mined Māori design yet denied its cultural site of extraction. That kind of behaviour does not involve debate, conversation with or approval from indigenous culture. It is an assumed right of modernism.
Across the Tasman, earlier in 1992, Mendelssohn viewed the kind of vitriol associated with Killeen and sections of the wider 'community of taste' as not simply peculiar but laughable. Mendelssohn, and others, wondered from whence some in the New Zealand arts industry, in denunciation of and with extreme sensitivity towards the Sydney showing, originated:
To be in Sydney and hear of some New Zealanders' expressions of anger at the Headlands exhibition at the Museum of Contemporary Art, makes me wonder at what kind of cloud cuckoo land these critics must hail from...  Those who heard of one of New Zealand's artists's letter to the curators [MCA Chief Curator Bernice Murphy] with its complaint that "Headlands sets out to make a mockery of its own culture" have tended to respond with laughter.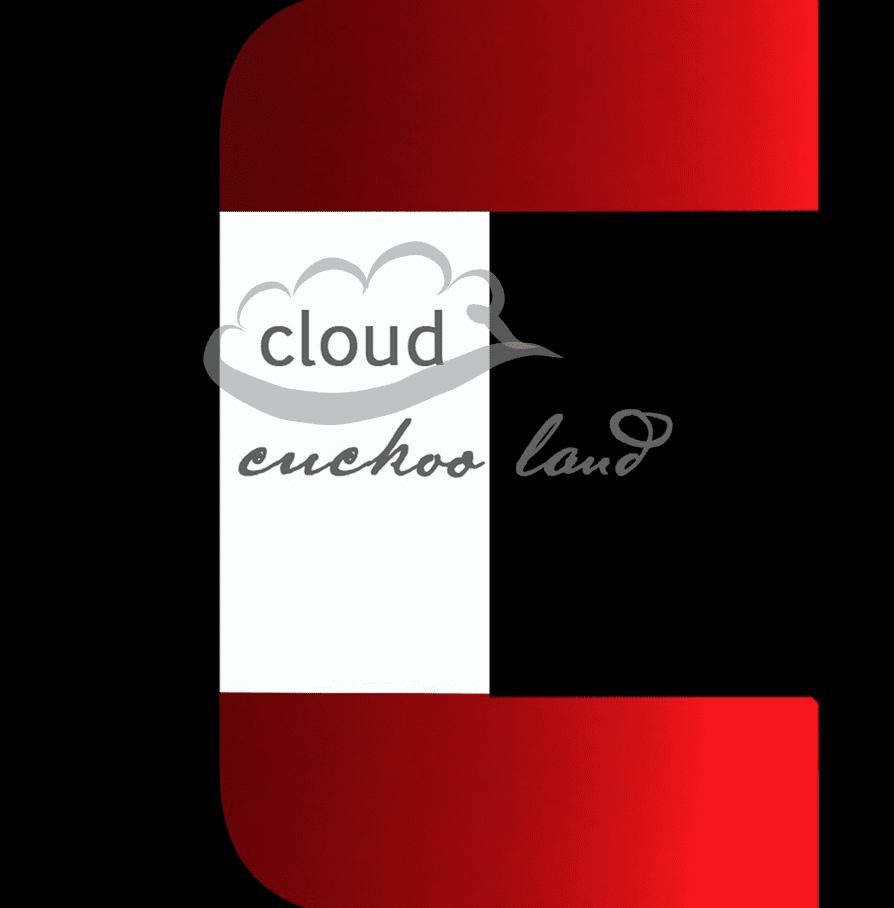 What drives the troubling behaviour Mendelssohn critiques and from which Murphy abstains? I would probably have to agree with Thomas about the key issue causing such crippling sensitivity. New Zealand (i.e. as Mendelssohn slyly uses the Sydney audience to voice) is continually obsessed with what the world thinks. Only in looking back and reflecting on the Sydney opening have I started to better understand the intensity of this peculiar time bound longing. HEADLANDS, showing in Sydney 1 April – 28 June 1992,  generated a buzz not dissimilar to the current New Zealand fascination with more remote (and paradoxically more central) events like the Venice Biennale. Larger, less marginal nations don't appear to suffer so intensely from this desperate need for affirmation. The fact that Aotearoa continues to be such a small component in distant multi-national networks and showings in Europe and North America continues, at times, to exert an undeniable effect on the national psyche.
In early 1992, with such a prominent New Zealand presence in the Australasian flagship of contemporary art – the MCA in Sydney, that obsession was a little too evident. The unique thing about the refurbished Circular Quay waterfront site and its opening celebration was that New Zealand and Australian Aboriginal art were  centre stage. HEADLANDS  and Djon Mundine and Fiona Foley's Aboriginal exhibition TYERABARROWARYAOU: I shall never become a White Man received an exclusive focus. It would appear New Zealand artists and industry professionals had a heightened sense of this unique opportunity those like Murphy and Leon Paroissien (inaugural Director, MCA) had worked so hard to nurture and to grow without overtly interfering or attempting to control. The world was looking on, reputations were being carefully forged. 'Our' official standing as a visual arts culture was being measured and tested. It was not just receiving feedback from Australians that dazzled, rather it was the fact that the show was to be viewed by a particular set of visiting dignitaries attending events surrounding the opening. HEADLANDS formed a backdrop, and at times one of the foci, to a strategic gathering of specially invited ICOM officials. Did we miss the point? HEADLANDS, though internationally positioned was, 'designed to introduce Australians to New Zealand' not New Zealanders to the world!
While some in the New Zealand arts community imagined a united front and some commonly held belief in its art pantheon involving Walters, Murphy's agenda, I believe, was less utopian. I found her approach more characterised by gritty and innovative  enquiry that actively engaged art and theory in the international arena but which also insisted on values more regionally located. This perfectly fitted the terms of Power bequest that drove the vision of MCA and its 'openness to complexity'. Mendelssohn is more accurate suggesting Sydney viewers spurn the kinds of Kiwi sensitivities around popularity and uniformity. Obviating the relevance of Killeen's letter to the HEADLANDS curatorium she encourages Australians embrace an uncomfortable exhibition that instead reveals, she says, '…a darker but more interesting side to our nearest neighbours.' Mendelssohn's mention of the darker side (no pun intended), of tension and of her sense of a greater cultural complexity, is in sync with Paroissien's catalogue foreword. The MCA Director says, 'Headlands…is an experimental model for cultural dialogue, concerning difference and similarities between two countries.' Such a binary perhaps unconsciously clarifies greater levels of cultural and transcultural complexity evident in the more simplistic bicultural rhetoric so visible in New Zealand's official 1990 celebrations two or three years prior. Reinforcing such an official political line across the Tasman does not appear part of the MCA 's institutional DNA. Instead, their claim was that HEADLANDS was involved in, '…presenting new ideas, and re-presenting the familiar in a new context.'
From a New Zealand point of view it was precisely our diversity (i.e. the kinds of differences Schulz outlines in his 1992 and in his 2016 rebuttals) within the overarching national culture, that made the art of Aotearoa and the idea of curating it so attractive to the MCA's Chief Curator. Of course it is presumptuous of me to assume Murphy, Mendelssohn or Thomas have a special empathy or a deep understanding for something or someone outside their local situation. However, it may be interesting to test the 'peculiar' behaviour observed in Sydney and see how it has played out over a number of decades both in critical commentary and in actual experiences on this side of the Tasman.
My recollection of the post 1992 controversy is very different from that described by Brown in the 2017 Gordon Walters catalogue. Like Hammonds, she offers commentary on cross cultural issues forming part of HEADLANDS and revives, perhaps inadvertently, Killeen's 1992 concept of team player. Actually one might be mistaken for reading the light conciliatory banter as Eden Park rugby commentary. Capture the scene. The sun is setting behind the west stand out beyond Auckland's Waitakeres. Meanwhile inside the stadium a scrum is rumbling past the five metre line: it's the New Zealand Maoris versus the All Blacks. In this and the following paragraphs she again (i.e. see other attempts in MaC II, Future Flowerings) attempts to erase key issues in my essay reinscribing herself (and later the late Jonathan Mane) atop the historical controversy. The wise, the neutral referee she intervenes blowing her whistle:
Eventually the main protagonists in the debate, Te Awekotuku and Panoho on one side and Pound on the other, moved on to other intellectual concerns and the appropriation debate faded away from academic art history. 

Gordon Walters, New Vision. 2017: 112
Haha. Hōhā. Ruha. 'Fad[ing] away[?]' If the debate, more properly monologue involving pronouncements on me, had dissipated why is Brown devoting so much of her essay to dismantling specific aspects of my argument? Since I never faded away I assume Brown's attempt to position herself centrally is a little premature. Even if I wanted to accept HEADLANDS in the past tense Brown's statement is not reflective of my memory of the controversy. The Trans-Tasman fallout from the 1992 cultural event had a serious effect on both my personal and on my professional career for 25 years. I am loathe to dismiss something so difficult and so complex and so long-winded in simply entropic terms. Despite her using versions of the word 'centre' four times in the final paragraph of her essay I don't think anyone would seriously consider Brown pivotal to this issue. HEADLANDS is definitely not some brief passing 'intellectual concern' fading out to Titirangi 'the edge of the sky.'
Brown goes on to employ a range of Māori and pākehā voices to try to discredit the position she assumes I hold. My only response is to say if you are going to use Māori voices against other Māori expect response. There are many Māori voices and many ways their thoughts can be twisted to fit agendas. Using the Waitangi Tribunal to try to attack my position makes as much sense as using Kahungunu to bring me into line. Brown references the artist Jacob Scott's opinion and refers to the Native Flora and Fauna case as if this is some decision that can be used to address a philosophical issue tied into an area demanding specialist expertise (i.e. Māori art history and Māori art curating).
Here is another Kahungunu voice, Moana Jackson. As Director and co-founder of Nga Kaiwhakamarama i Nga Ture 'The Maori Legal Service', Wellington he was responsible for initiating the claim later submitted to the Waitangi Tribunal over Native Flora and Fauna. A family member was engaged early on in research gathering for the Legal Service. This involved interviews with our northern kaitiaki Del Wihongi of Hokianga and Saana Murray from Te Hāpua (i.e. in relation to the genealogy and the protection of tā tātou kūmara Māori). I also involved Moana Jackson in my own work on cross cultural dialogue at the Wellington School of Design (around the time HEADLANDS returned to Wellington). He, Irihapeti Ramsden (Cultural Safety specialist in NZ Health), Luit Bieringa and Jim Barr agreed to participate in a panel discussion on the issue of appropriation.
If Brown is under the impression there is some official or more authoritative position on appropriation (i.e. what the tribunal or what Arnold Wilson, or what Jacob Scott or what a pākehā designer might think about Walters) here is a key voice directly involved in the tribunal case she is quoting. After having received and read my HEADLANDS essay in 1992 Moana passed on the following response,  
Kia ora – Re. the article [i.e. Māori at the Centre]...I found it a reasoned and considered analysis which is absolutely consistent with what our people are saying in all sorts of other areas. The appropriation (or what I call re-definition) of things Māori is an ongoing part of colonisation. Our people need to challenge that and if pākehā have problems about the challenge, that's their problem.

Moana Jackson, Nga Kaiwahakamārama i Nga Ture, Wellington
Pākehā, and some Māori connected to the New Zealand arts community, do indeed have continuing problems with the challenge of which Moana Jackson speaks. Witness co-author (Walters catalogue, 2017) Hammonds, like Brown, carrying on a Walters crusade rising to a challenge. One of her key foci is promoting the artist's champion, '…leading Walters scholar Francis Pound.' Summing it all up from the top of her rampart she narrates,
Tensions came to a head in 1992 with the exhibition HEADLANDS... first presented at the Museum of Contemporary Art in Sydney...In the accompanying publication art historian Rangihīroa Panoho criticised Walter's works for stripping Indigenous material of meaning to adverse effect.
As one reads on she valorises an overwhelming, victorious response dominating, in effect terminating all opposition. The alternative is rendered so abruptly there is no redemption. She leaves no possibility her reader will entertain any counter-argument: ironically the essence of Thomas's original critique (i.e. the brevity of alternative or perhaps proper discussion is a continuing weakness). Where then is the debate?
Too late the cavalry must have stormed on through. Sounding assertive and triumphal (bugles are blowing, banners are flying) Hammonds claims,
A vigorous defence was mounted by Walters' supporters, including both Māori and pākehā artists and academics, culminating in a book length rebuttal by leading Walters scholar Francis Pound. The ensuing debate was vitriolic, pushing a body of Walters' work from the 1960s and '70s to the forefront of a contemporary political discussion.  

Hammonds, Walters catalogue, 2017 : 31
Putting aside the Charge of the Light Brigade and the puffing up of the champion (e.g. see also Curnow's reference to 'New Zealand's pre-eminent art critic' as part of his bogus claim to be sewing up the HEADLANDS issue, MaC II) this is the key problem with the controversy. Those involved epitomise the cultural dilemma McEvilley outlined: it is not in their interests to respectfully allow other points of view, in particular the indigenous, to sit openly and unobstructed in the middle. If something has been pushed '…to the forefront', as Hammonds claims, what is pushed to the background? Further, one gains the distinct impression from a younger gaggle of critics that not paying homage to the taste and values of those prevailing (i.e. those 'offering the vigorous defence') and not properly aligning oneself in New Zealand art circles and academia, on this issue, is quite simply inappropriate behaviour.
Critic Anthony Byrt reminds his reader that even though he is reviewing my book MAORI ART in 2015 there is a direct whakapapa line he and others are drawing, back to the HEADLANDS essay. The key issue of "fitting in with the team" (i.e. behaviour not argument/person not text) runs through his commentary and is used to justify intensely personal criticisms :
In the late 90s, Rangihīroa Panoho was teaching art history at Auckland University. Earlier that decade, he'd made his name with a searing critique of Gordon Walters' borrowing of the traditional koru motif. Panoho's essay had framed Walters' translation...as a wilful misuse of the Māori form. Senior art historians...were not amused. Some of them, like Francis Pound, were his colleagues at the university. To us students, the tensions were obvious. Panoho was a lone wolf – Māori and abrasive, with an oddly mystical (or so it seemed to me) approach to New Zealand art history. Twenty years on, he has finally published his long-awaited opus...MAORI ART. There's no mention of Walters, the essay, or the ensuing fracas. And yet MAORI ART reflects the complex outsider-ish role Panoho has assumed in the culture ever since. Panoho's book lobs grenades at pretty much the entire art history establishment – both Māori and pākehā...[Byrt concludes by saying that:] MAORI ART is sinuous and tough – brilliant in places, vicious and flawed in others. But it is also a rare thing: an ambitious, risky work driven by a deep urge to shift a stultifying conversation. New Zealand art history is in a timid, rarefied place. In that silence, Panoho has laid down a major challenge. 

Anthony Byrt, 

Metro

, Spring 2015: 100-101
Byrt correctly frames my HEADLANDS essay within the broader continuum of career politics and community and professional development (i.e. my book MAORI ART and my career as a Māori and Polynesian art historian). However, he misses the point that the 'complex outsider-ish…lone wolf' role and the 'ensuing fracas', he mentions, was never my choice. As already outlined that persona non grata was forced on me. If Byrt had looked a little more carefully at my career, prior to HEADLANDS opening 1 April 1992 in Sydney he would have realised I was already a successful, recognised and well supported Māori curator on the Australasian circuit. I didn't need HEADLANDS to establish my reputation  (see MaC I). I had already curated the large, critically received touring exhibitions Whatu Aho Rua and Te Moemoea no Iotefa with major support from the New Zealand and Australian arts industry. In late 1991 and early 1992 my part-time focus, (besides beginning a new academic career at the School of Design in Wellington) was not HEADLANDS but rather my working as a curator supervising the installation of WAR for its opening (and the beginning of its Australian tour) a month prior at the Adelaide International Arts Festival on the 1st of March 1992.
One wonders – is the vitriol and disrespect Wood, Byrt and a younger generation of writers offer, simply homage to and careful alignment with the broader 'community of taste'? That is, are the critiques simply mimicry (i.e. models or templates for treating text and offering personal observations)? Are these rangatahi seeking approval from the older generation, the late Francis Pound, Curnow, Simmons and the wider supportive New Zealand art circle with which Thomas and Barton connect the reactionary behaviour?
Another former student Ann-Marie White who, like Byrt, reviewed MAORI ART (Art New Zealand, 2015) is useful here for clarifying extremities in response Barton and others have observed in relation to HEADLANDS. However, by the time White offers criticism a strange editorial twist has crept in. She spends a full three pages offering a clear, detailed and methodical review. Abruptly, in the last couple of paragraphs, she shifts conclusively into a vicious and unconnected attack about respect.
However, it [MAORI ART: History, Architecture, Landscape and Theory] is a specialist text and intended for an indoctrinated readership. There are many undercurrents in this book and just as many open attacks; one could say that the argument [no explanation as to what argument this writer intended] suffers from making too many points lightly. The book is complex and demands respect from its reader. Yet it may be said that it does not accord the reader with the same level of respect... 

Anne-Marie White, Toi o Tāhuhu, A Māori Art History, Review, Art New Zealand, Spring 2015, 100-103
Respecting who exactly? This is the same issue central to the HEADLANDS critique. White is working under the guise of everything said prior was simply meeting the demands of a review. Her editor then allows her to tell her reader what she really thinks, offering up a wierd unsubstantiated conclusion. I include this subversion here because it again suggests the types of pressures being exerted on rangatahi writers like Byrt and White. They appear useful voices for believing in and reiterating the 'outsiderish' role, the hidden agendas and the disrespect to seniors. In this regard they are tipping their hats to the broader arts community. They also seem useful agents in settling scores the wider community continues to feel need settling (see Byrt's earlier reference to colleagues 'not amused').
Having endured 25 years of enforced censorship in the New Zealand art world (in relation to my HEADLANDS essay) while colleagues like White, Byrt, Wood, Curnow, Simmons, Pound, Brown, Stewart, Bell and many others  are given opportunity to freely voice highly personal opinions about me on key platforms, I am finally exercising my right of reply if only as self-initiated intervention. If early career academics like White and Byrt, understood the abuse and the gagging endured in Aotearoa then perhaps they would not dream up hidden agendas.
These recent critical reactions comprise part of a broader pattern of response beginning with HEADLANDS. While White does not directly invoke HEADLANDS both she and Byrt are in effect resting in the shade of earlier more powerful collegial responses developing out of the HEADLANDS controversy. It is the post-1992 reactionary behaviour that mistakenly gives White the impression unsubstantiated claims can hang. The shelter is an aukati, a 'boundary' White and others feel overly comfortable hiding behind.
Despite all the rhetoric, all the censoring, all the posturing and all the measuring off territory over the last twenty five years my belief is no such boundary or coverings exist. Rather than cutting off opposition and exclusively selecting and repeatedly enforcing a meta-narrative something surprisingly different is coming into being.  I see instead constant tidal movement around far less embedded aukati. I have fully, and unnecessarily, endured the reactionary flow of the critics but the tide is now turning in Aotearoa and abroad. A more incorporating gaze beckons.
Haruhiko Sameshima, pehu, Kaipara, 26 September 1996 (MAORI ART, 2015: 122 'the meetingplace of waters')
The art world is a big world. There is room enough in it for everyone. 

Pineāmine Taiapa, Ngāti Porou carver and historian on the occasion of John Bevan Ford and Paratene Matchitt's 1960s Hamilton exhibition where carvings and contemporary art were juxtaposed. As an orthodox carver this provoked intense anger but later, after reflection, revised support.
 


It is the inclusiveness of Taiapa, the quintessential twentieth century mentor, that inspires. Belonging, cultural meaning, notions of respect, connectedness and promotion are not values solely dictated by art circles. Rather, these are kaupapa areas my ancestors, and the world they believed in, guaranteed.

A   U   K   A   T   I
A    P O S T S C R I P T  –   A    B I O G R A P H Y
(verb) (-a,-hia,-ngia) to dam a stream, prevent one from passing, block, obstruct, discriminate against - sometimes involves placing a notional boundary across which unauthorised movement is prohibited.

(modifier) discriminatory, biased, unfair, exclusive.

(noun) border, boundary marking a prohibited area, roadblock, discrimination (justice), line over which one may not pass.
————————————————————————————————————–
Managing dissent is about recognizing the value of disagreement, discord and difference.


Noreena Hertz
Prior to Design School I had met regularly with Mary Barr the Editor and with contributors writing for HEADLANDS. Personal and professional contact with the Barrs (both Jim and Mary) was supportive and inspiring. Now at the end of the whole process I was experiencing a less, 'equisitively uncomfortable response' to that casually outlined by Mendelssohn. Not much laughter in Newtown might be this postscript. I didn't make the Sydney event but I had a couple of small responsibilities around the Wellington show (explained in MaC III Future Flowerings). HEADLANDS was scheduled to open at the National Art Gallery, a short walk over the hill on Buckle Street on the 5th of September. It would run until 1 November 1992.
It was Spring. I was spending a lot of time in a stand-alone refurbished villa on Tasman Street. There were upstairs offices and a couple of downstairs tutorial rooms. I was clocking up the hours preparing new theory courses the local School of Design had employed me to create and run. I had been translating and incorporating the HEADLANDS material as part of this preparatory work involving Māori, Pacific and First Nation art and design history.
I was trying to balance this academic focus with ongoing curatorial commitments. I had finished contract work for the Auckland Art Gallery curating the Te Moemoea no Iotefa exhibition. A month prior to HEADLANDS, Sydney, I had flown back to Australia. I and the National Aboriginal Arts Institute, Adelaide, had negotiated with my new Wellington employer continuing involvement curating and supervising the installation of WAR Whatu Aho Rua as an opening event at the Adelaide International Arts Festival and a subsequent Australian tour. Ivan Dougherty UNSW were interested in my input with the installation in their venue. Perhaps the gallery, and I, was being hopeful. I penned their private viewing and opening date in my diary for the end of August 1992.
Inside the villa colleagues were popping in and out on the way to and from lectures, crit sessions, workshops and tutorials. It was at Tasman Street I first became aware my MCA essay was having an unusually negative effect on the New Zealand arts community. This widespread reception was both unprecedented and confusing early on. It was my colleagues in the arts profession who had believed in and supported me to build my curatorial career and to establish networks in Australasia and overseas (see  MaC I, II and III). Some critics reviewing my involvement in HEADLANDS have surmised my 1992 essay, that mentioned Walters, established my career. Actually it destroyed it. As earlier blogs explain I already had a reputation in curating Māori and Pacific art.
The artist Terence Handscombe was teasing me, in a good humoured way, about what a problem Rangi Panoho was in the New Zealand artworld. He had just read something in Art New Zealand, Spring 1992 (a magazine I first started writing for with a review on a contemporary Māori art show, Hamilton, 1986). Allen Wihongi had heard a Radio New Zealand news item attacking me in Te Reo and offered, a little too freely I thought, his rendition of the translation. It's bad, he confidently announced. A couple of key critiques of my work had come out in various forms. The most bitter appeared to be reviews in Art New Zealand and another literary magazine.
Luit Bieringa was helping tutor the core course I designed: Cultural History and Social Paradigms.  Bieringa is a special senior figure in the NZ arts community and someone centrally involved in the beginning of discussions and planning around New Zealand's participation in HEADLANDS. At some point he alluded to a growing collection of letters he was receiving from an angry arts community fielding venom about his youthful colleague and the essay. I had heard back from Whanganui that the Sarjeant Gallery staff were wondering what all the fuss was about. Perhaps a decade of intense involvement with displaying Māori art, my appropriation shows , my writing, my professing, my being on staff for a couple of years had had some accumulative effect. Theirs was not though the dominant view in the New Zealand arts community at the time nor since.
All this gossip and innuendo, circulating amongst staff and students in Wellington, led me to the modest magazine aisle in Newtown New World. I was intrigued as to what all the controversy meant. Stocked up with the latest reviews my wife and I parked the ford on a dead end street staring out at inner city Mt Victoria. Eating curried peach pies from L'afarre we were struggling to digest less palatable vitriol. It was our lunch break and we were wasting it puzzling over commentary from a guy I had never met nor knew at that time (Keith Stewart) writing for a magazine Quote/Unquote purportedly covering the controversy just erupting on this side of the Tasman regarding HEADLANDS. Sensationally titled a 'catalogue of insults' there was so much nastiness and bile. Local artists, members of the HEADLANDS curatorium and Creative NZ staff, were adding strong opinions knowing noone would call them to account. This post demonstrates the controversy, like the ebb and flow of words, continues and that it can potentially shift.
The Walters exhibition has moved venues. It is currently showing at the Auckland Art Gallery until 4 November 2018. At a recent panel discussion organised by gallery Director Rhana Devenport, referencing a Māori curator, asserted the Headlands debate (i.e. concerning Walter's appropriation of the koru motif in his painting) was dead.  This may not be the most perceptive way to manage dissent. The flow of words though on this particular issue, while buried in the gallery's downplaying of the debate, does not appear to have passed away. Witness the following critical change from someone already quoted in this particular essay:
The Headlands debate shaped a generation of artists, critics and art historians (myself included; I was taught in the late 90s by Pound and Panoho, both then in Auckland University's art history department). It raised the stakes for all of us and forced us to look at our own positions, particularly at a time when the discipline was dominated by white middle-class men. Panoho had every right to raise his concerns about Walter's use of Māori motif, and did it at a moment in which postcolonial thinking was starting to reshape museums...Nor did his argument necessarily negate the quality of Walters' koru paintings. To my mind, it made them more complex; thornier examples of a peculiarly local modernism...


Anthony Byrt, 'Looking for Mr Walters' METRO, July /August, Issue 418:89, a review of the Walters catalogue that accompanies the current AAG show  


He pōkeke Uenuku i tū ai.

Against a dark cloud the rainbow stands out brightly