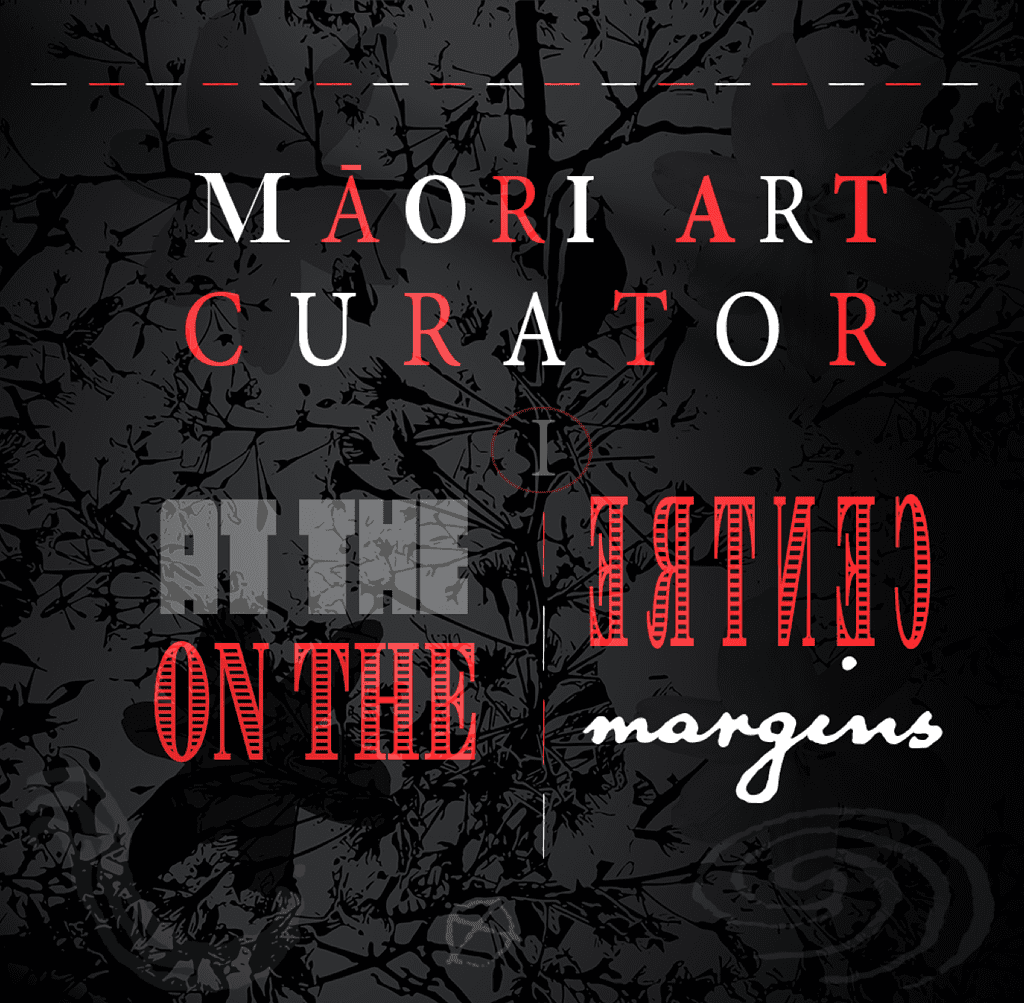 Māori at the Centre: on the Margins. A MEMOIR
© Rangihīroa Panoho and PIHIRAU PRODUCTIONS Ltd, 2016-2021.
No part of this document (text or imagery) is free to be copied, plagiarised or shared for publication or for uses neither intended nor agreed on by the author without his express permission. Details for writing to Dr Panoho are as follows: 

blueskypanoho@icloud.com

The opinions expressed are Rangihīroa's and not those of former employers or industry colleagues.
'There have been no focused strategies, no foundational initiatives, no convergence of influence or development of critical mass created by the sector to provide contemporary Māori art curators with opportunities to evolve our curatorial practice further. Most of the expansion of contemporary Māori art curatorial practice I would submit has been self-seeded and created by the art curators themselves…. It is clear that the curatorial field I inhabit has not been actively grown when my curatorial position is one of only two dedicated contemporary Māori art curatorial positions in the country. I am probably the most established, having a curatorial career that spans 26 years and in a position that progressed from an initial 10 month internship founded at the National Art Gallery in 1990 to what is now the Curator of modern and contemporary Maori & Indigenous art at Te Papa.'
Megan Tamati-Quennell, Curator of modern and contemporary Māori and Indigenous art at Te Papa Tongarewa, 2016
'In 198[8] the gallery employed Rangihīroa Pan[o]ho, the first Māori to be employed as a curator in a New Zealand art museum (and also the first Māori to secure a [Masters] Art History degree) as a member of the staff. In 1989 he curated the ground-breaking exhibitions Whatu Aho Rua, which was shown at the Sarjeant in conjunction with an already formed contemporary artists show called Te Ao Māori. In 1991 Whatu Aho Rua was reconfigured by Pan[o]ho and was toured by the Sarjeant with full escorting support from Whanganui Iwi to four important venues in Australia before closing at the Whanganui Regional Museum. Also in 1990 he curated the spectacular and ground breaking Te Moemoea No Iotefa, which went to Wellington and Auckland. This exhibition was the first to bring together traditional Pacific Island craft with contemporary craft and the work of contemporary Pacific Island artists.'
Chris Cochrane, Heritage Assessment for the Whanganui District Council, Sarjeant Gallery, 2012: 19
'I flew to NZ to visit Mr Panoho from Tonga (where I was working on gender and art) and saw his outstanding Te Moemoea No Iotefa. The exhibition was well orchistrated, each room had its own logic and functionality. The artworks were diversely discursive, often providing alternative cultural critiques to contemporary idioms and issues of appropriation. The veracity of the exhibition was clearly due to his ability to establish a relationship of trust with the artists.' (1) 'Panoho works primarily in the field of taonga and contemporary Māori Art, theory, criticism and cultural studies. This is a demanding field that forces him to always be on the cutting edge – which he is – with a careful balance of historical depth, agile insight and sagacious theory into relevant current issues. Panoho's catalogue texts (e.g Whatu Aho Rua and Te Moemoea no Iotefa) are a good case in point; they challenge the way Western art historians think about the context of art and suggest that we stop canonizing contextual categories and move towards a better understanding of contexts that brings "traditional" and contemporary Māori art more forcefully into play.' (2)
Jehanne Teilhet-Fisk, Professor Emeritus, Visual Arts Program, University of California, San Diego, writing to Art History Department, University of Canterbury, 10 February 1992 (1) and the University of Auckland, 11 October 1996 (2)
'We are contemporaries. We did Art History together in the early eighties at the University of Auckland. After completing his Masters…thesis on Paratene Matchitt Rangi joined the Sarjeant Gallery in 1988 working as Curator Māori. He was part of a new wave of young art museum curators at that time which also included Greg Burke, Tina Barton and myself.'
Robert Leonard, Chief Curator, City Gallery, Wellington, 25 August 2016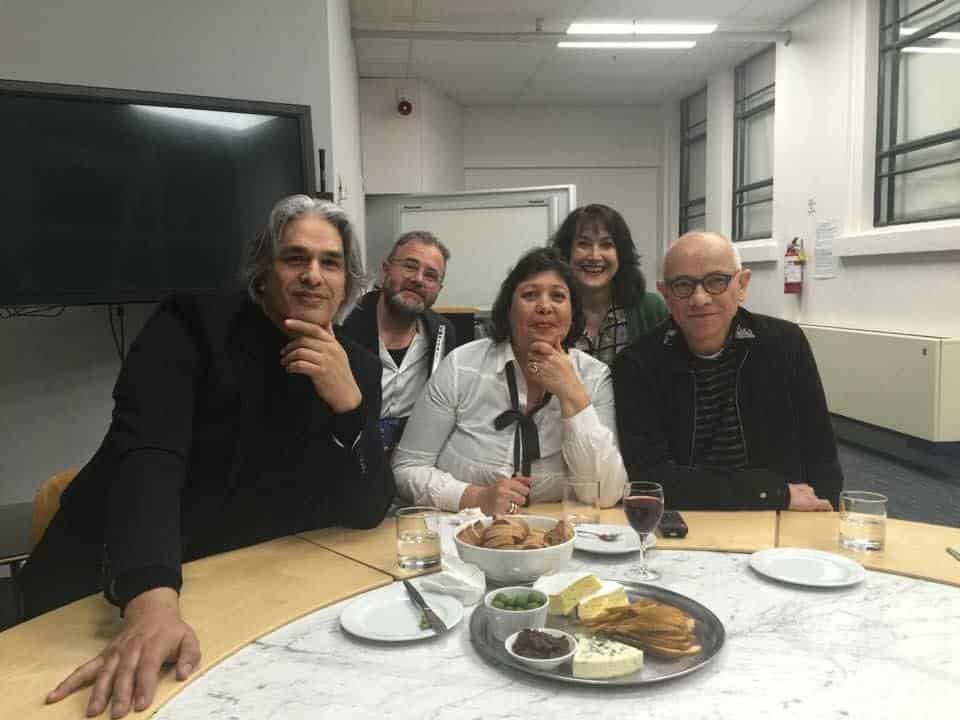 'Curator: that was the guy carrying the hammer', Interview, Rangihīroa Panoho and Fred Graham, Auckland Museum, 2016
Gould Street, Russell, 17 Nov. 1986
Tēnā koe Rangihīroa
I read your letter with interest and noted that it's a thesis on Para Matchitt. He is an important Māori Artist and earlier on in our careers we worked jointly on a number of projects. I congratulate you and hope you succeed in giving all a true picture of the man… I wish you all the best with your work and hope we meet sometime. Cliff.
Ōwairaka, 14 August 2017
Te Whanakao tou maunga Oraka tou punawai Kereu tou awa Ko Kaiaio tou hapū Ko Te Whānau-ā-Apanui tou iwi E Cliff, moe mai, takoto mai rā ki te poho o Te Atua. Hāere, hāere, hāere. Hāere ki Hawaiki nui, Hawaiki roa, Hawaiki pāmamao. Aroha ki tou whānau pani. Ka hinga te rakau rangatira, he kauri. I whakarongo au ki te paopao o tou tinana ki te papa ngaore o Pukauakua te pā o Te Ponaharakeke. Ae, ngāueue ana te ngahere. E Ihowa ka mahuetia koe ki ngā peka aweawe me ngā rau e whiti ana hei uwhiuwhi mo ngā manu e noho ana kei runga. Pakaru te ruruhau, e koheri ana te hau kawa ki te kete aronui. Nā reira, takoto mai e Cliff, kia tangihia koe e ō iwi. Ka ngaro koe, te kaihautū, te toi rangatira Māori, te kura whakahirahira o ngā uri o Pou, te mauri o te whenua, te mauri o te tangata, haere! Haere rā! arohanui nā Rangi
When looking at this image of Clifford and Paratene in Hamilton in 1966 I didn't, until recently, think of curated shows. When I spoke to senior Māori artist Fred Graham in 2016 about this early period his recollection of the role was that, 'The curator was the guy carrying the hammer.' Too young for this era I was to feel its influence decades later, in 1986-1988, when travelling the country as a Masters student in art history doing a thesis on Paratene Te Mokopuorongo Matchitt. I have a vivid recollection of stepping through the same assembly hall doors in 1987. Inside that space there were more signs of the curatorial act than Graham conceded. Here, for the reader, I am quickly resorting to all of the broader permutations of the word curator, cūrāre (14th century Latin meaning), the Scottish concept of the legal guardianship, the Ecclesiastical function of pastoral care or nurture, the Māori concept of kaitiakitanga and so on. I can't detail any of these concepts here but I intend all of them because I am describing a function that is necessarily atavistic and cross-cultural with a huge range of layers and complexities that make it what is has now become (not only in the world but in Aotearoa and in institutions across the Asia Pacific).
Continue reading "MAORI Art Curator MaC I At the Centre: on the Margins, A Memoir"