© Rangihīroa Panoho, 2020/2021. No part of this document (text or imagery) is free to be copied, plagiarised or shared for publication or for uses neither intended nor agreed on by the author without his express permission. Details for writing to the author are as follows: blueskypanoho@icloud.com The opinions expressed are those of Dr Panoho and not those of former employers or industry colleagues
rangihīroa,  he āmionga kikorangi, 'the blue orbit', 2018
E ngā kaipānui tēnā koutou, tēnā koutou, tēnā ra koutou katoa. Ngā whakawhetai ki a koutou mo te awhi me te tautoko hoki. Hari te ngakau nei e hoko ana koutou ki tā tātou pukapuka. Naaku te rourou, nau te rourou, ka kī te kete.
The following text comprises notes used to prepare for a presentation of 'Writing Māori Art' at the City Gallery, Wellington, 25 August 2016. They explore the background to the creation of MAORI ART: History, Architecture, Landscape and Theory, Batemans, 2015/2018. Some key themes and motivations for the work are discussed. 'Writing Maori Art' has been edited for this particular platform however, it largely follows the question/response format used in the original kōrero. I am offering this as a koha to recognise the hundreds on the publisher's facebook site that have supported this project and the many who have been visiting this companion site to peruse the MaC I-VII blogs. I hope the kaupapa is useful to those searching for authorial intent.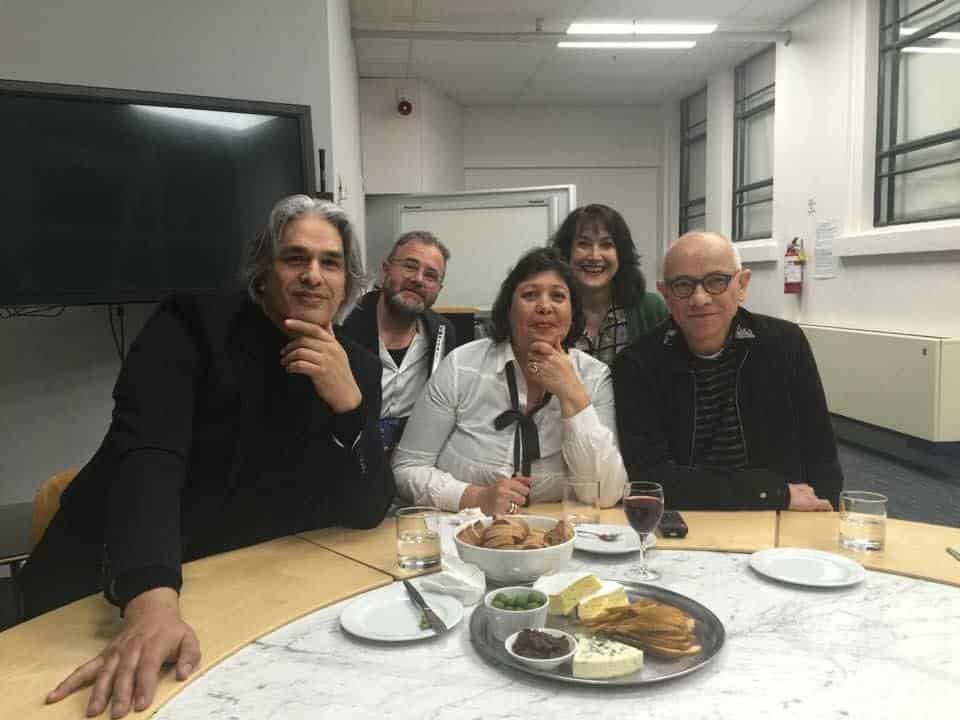 It was difficult to know what to prepare here. I wondered who might be attending so I found myself asking questions throughout this kōrero.  I have largely kept that initial structure involving enquiry and response. This imagining ones audience and then writing to / for that readership or group is what I think writing a book is about. There were other influences as well. The panel members (Megan Tamati-Quennell, MONZ and Peter Brunt, VUW), that follow this talk, were also interested in hearing about the book's central river metaphor so I have included some discussion on awa. If you are looking for a brief explanation of the river try this video link.
Lorraine Steele, (Lighthouse NZ PR Book Publicity) assigned by my publisher Batemans to help market 'Maori Art', told me prior to its initial launch in June 2015 at Te Uru that books, particularly art books in New Zealand, don't sell themselves. No great revelation for those involved in publishing here tonight. You would immediately understand the role authorial self-promotion plays in marketing New Zealand books, films indeed all creative activity in Aotearoa. In Auckland, the situation seems grim. With a city of nearly 1.5 million people there is no major window for New Zealand books on Queen Street, or apart from Unity Books, in the central city. Our publicist suggested I take a few months out to travel meet, greet, sign and sell. She was particularly keen on areas of the country with community ties to the book. What sounded like grim advice then makes good business sense now.
So here is my delayed response, eventually following marketing advice. In returning here to Wellington I am re-visiting a site important early on in the creation, the conceptualising, the illustration and in the production of 'Maori Art'. I lived locally. I taught up the road on Tasman Street at the local Design School. My original publishing contracts were sent here. My first manuscript was created in this town. It was here I began describing to alarmed, possibly bemused readers, I was writing a book on Māori Art that would be centered around the metaphor of a river. My first readers Mary Barr, Jayne Sayle, Garry Nicholas and Luit Bieringa were and still all are locals. I curated a major Māori and a Pacific show, for the Dowse Art Museum and for the City Gallery respectively, prior to living here and I am grateful to Robert Leonard and the City Gallery for letting me continue this legacy in not simply celebrating curating but also writing 'Maori Art' with you.
WHY WRITE MAORI ART?
So why write a book on Māori Art? Indeed, why write any book? At risk of personal scrutiny I quote British novelist George Orwell's essay 'Why I Write'  because his account of authorship and motivation provides a useful structure here to work with and against. Writing post world war II (summer 1946) Orwell lays down 4 drives: sheer egotism, aesthetic enthusiasm, historical impulse and political purpose.  Some areas resonate more than others. I test a couple of these ideas.
Egotism: taking Orwell's first motivation. On 11 August 1992 I was offered a contract with Nevill Drury, Publishing Manager, Craftsman House, Australia. Drury writes, 'Delighted to enclose contracts…I feel this publication will be a very worthwhile addition to the literature on Pacific art. Your book will be distributed internationally, and I think could also attract offers of translation.' Lofty possibilities indeed. From the point of view of a 28 year old, burnt out from curating a Pacific show and travelling a large Māori exhibition on tour to Australia for Whanganui's Sarjeant Gallery, this Australian contract was a big deal.
Egotism? Orwell claims, 'It is humbug to pretend this is not a motive, and a strong one.' Perhaps initially there is the grand vision but the brutality of 22 sobering years deals to romantic visions: there have been contract losses, institutions neither believing, nor backing and, worse, stalling its publication, job loss, an employment court battle with a Vice Chancellor, reluctance by the 'community of taste' to accept my writing and so on. Many of the previous MaC blogs detail this history. The great nineteenth century pacifist Parihaka prophet Te Whiti o Rongomai in 1903 told an historian seeking answers on the land wars, William Baucke, to 'ask that mountain, Taranaki saw it all.' For those that continue to have trouble understanding the raruraru behind writing 'Maori Art' I would like to quote Te Whiti and say, ask the book – it saw it all.
My disagreement with Orwell stems from the thought that there is not much room for inflated egos when authors are jobless and manuscripts go unpublished. The one abiding passion I had for 'Maori Art' was to focus my thinking and creative output on its kaupapa. Others were also important in helping birth it. The photographers, Haruhiko Sameshima and Mark Adams and more recently Tracey Borgfelt the publisher, and publicist Lorraine Steele, believed in this project. For those intent on reading my thoughts in relation to the book I suggest less focus on personality and more on the work itself. That, despite Orwell's insistance, would be the more rewarding line of enquiry. I think this book does actually follow its own unique path without deviating. Reflectively author Anne Rice's perception of what inspired her about the focus in Franz Kafka's writing seems to fit this kaupapa:
'Don't bend; don't water it down; don't try to make it logical; don't edit your own soul according to the fashion. Rather, follow your most intense obsessions mercilessly.'
SO WHAT IS MAORI ART ABOUT?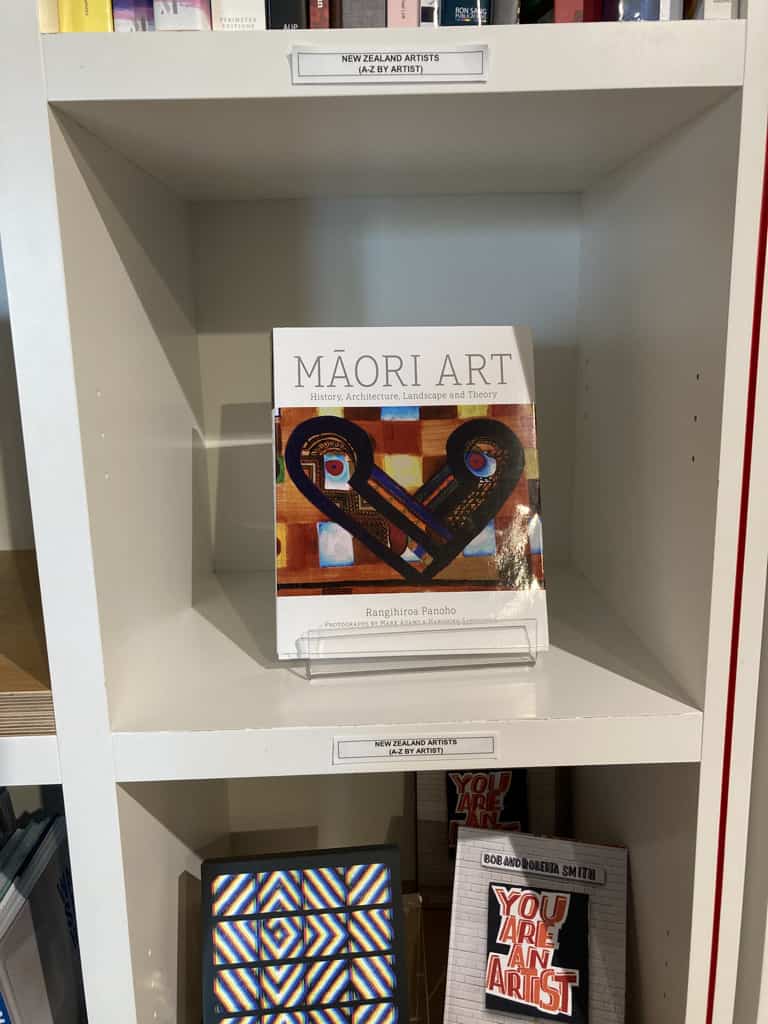 Orpan River, airstrip, village, and Anguganak bluff – upper right
The book references or is influenced by four river types. The personal, the tribal, the Austronesian and the cosmological. These four layers underpin the selection of material and the central metaphor and they make sense of the force relations contained within the chapters. Regarding the first and third rivers, I was born in Angugunak bluff amongst the mountainous rainforest of the Western Sepik district of Papua New Guinea. I lived alongside the Northern Wairoa River (river II), out on the West Coast at Bayleys Beach or Ripiro (during my childhood/early adolescence), alongside the Whanganui River (during my work as a curator – river II) and on the South Kaipara Head (during my time teaching tertiary in Tāmaki – river II and IV).
Mark Adams, north Kaipara looking out from towards the waha mouth of the Wairoa ki te Tai Tokerau River,
In the broader sense 'Maori Art' makes a case for a cultural river comprising ocean currents that take people, cosmologies, visual and spoken languages and whakapapa out of ancient China, insular Asia into the Near and Distant Pacific. Eventually this diaspora leads to bottle necks of culture comprising the Lapita peoples further north and to the West and Eastern Polynesian gatherings centred on islands like Rangiātea and Rarotonga through which the very last southern migration of human beings on the planet took place. Those people have become known as Māori in the south and Maoli in Hawai'i.
rangihīroa, gardenia hand, 2017
As with the visual motifs explored in MAORI ART this flower is found in a number of sites, throughout the world, associated with our Austronesian ancestors: Southern China, Taiwan, Madagascar and the Pacific.
WHERE ELSE MIGHT I FEEL 'MAORI ART' RESONATES ORWELL'S SUMMARY REGARDING MOTIVATIONS?
The aesthetic area. There is an interest in the sound of words and a passion for this helps drive imagery and design. Further, in political terms Orwell also talks about the, 'Desire to push the world in a certain direction, to alter other peoples' idea of the kind of society that they should strive after.' In 'Maori Art' the society I envisage is one where locals and those overseas are more discerning about how they see, describe, interpret, endorse and market particular types of Māori art. Two whole chapters are devoted to communities that base themselves around two very different extremes – the orthodoxy of Sir Āpirana Ngata and the modernism of Ralph Hotere. Perhaps to the surprise of some I don't see either position as solely or idealistically encapsulating the society or artform for which we should strive.
Orwell finally talks about writing possessing an historical impulse. Again I don't wholly agree with the definition. Historicity in 'Maori Art' is tied up with Asia Pacific and concepts of the past not as teleological so much as ancestral and in flux or in continuum. Mark Twain once described the Mississippi as iconic in the sense that it embodied the recent history of his nation (not to be confused with First Nation concepts of history). I used the river metaphor and various states of water in flow because I believe they too embody our unique history in this part of the world.
More than this I saw the river as an inclusive form that embraces all.